The curious world of console games realised through interactive computerised Lego avatars and environments has been around for a while. The original Star Wars Lego games were innovative, new and above all fun – and helped kick-start a seemingly 24/7 production line of games.  Some work well; others' charm is sometimes offset by over-complicated controls.  And with yet another return to the Star Wars universe I was wondering if the creative well might have run dry.
I needn't have worried. The fun and charm are still there in spades, along with perfectly timed humor that is genuinely side-splitting on occasion, and often just from something you've seen in the background.
Rather than rest on their laurels, the games-makers have added some major additions to the controls, and thankfully they're intuitive, non-intrusive and importantly add hugely to the fun quotient.  I found the Hobbit added in things that made the game feel like work, and I never got the hang of Harry Potters complex controls.  Here though modes like the multi build and the blaster battles feel like they've always been there, but add nice touches to freshen up game play.  It's not overly challenging (well, it's aimed at families so needs to be okay for kids) but it's just tough enough to be that satisfying smidgen more than easy.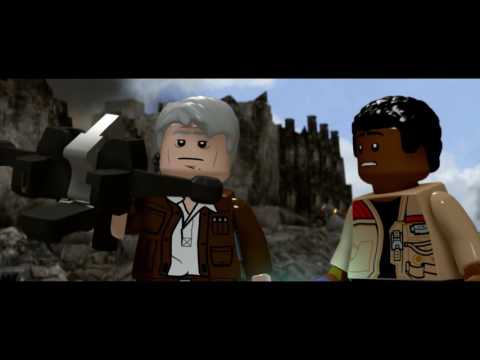 Vader was always a good source of fun, and it's good to see Kylo Ren replacing him as the butt of many jokes – usually trying to get his temperamental light sabre to work.  Similarly, BB8 is also a lot of fun, and the new characters are great in lego form – I especially love Lego Rey.
With the dialog being a mix of stuff from the movies and recorded lines it can sometimes feel a little out of sync: not a big problem, but occasionally you may find it lifts you out of the game a touch.  The trade-off is having great material from the movies to work with, and that easily outweighs this minor grumble.  And with the movie score as the back drop, immersion in the 'verse is so much easier, the Star Wars score a happy childhood trigger for so many people.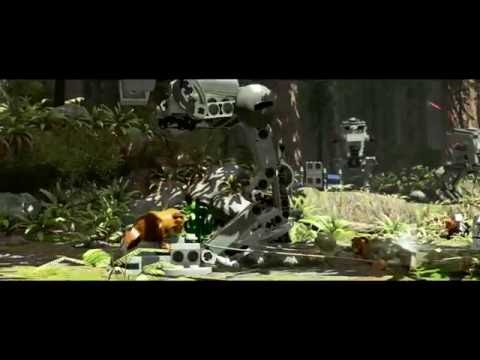 The game itself looks amazing on the PS4: while Lego was great on the PS3/Xbox 360, the next generation just gives that much more real a feel to it.  It's not an easy game to fully complete, but the story mode is something suitable for all ages, and hardened players have the option of going for everything, even if some of the gold bricks are near impossible to get.
By now you'll know pretty much what to expect from Lego games, and you're either going to be a fan of Star Wars or not.  But for fans of either, this is a fun addition to a big family that will help while away the hours until Rogue One comes out.
The PS4 version of the game was reviewed, available now from all good games stockists.